Staff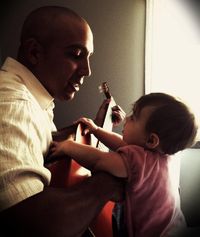 Ric Oliva (Owner)
B. M., Contemporary Writing and Production, Berklee College of Music
M. M., Music Education,  Boston University
www.ricoliva.com
www.youtube.com/RicOlivaMusic

Ric's teaching experience includes 20 years of private studio lessons as well as private and classroom instruction at both the West Bank School of Music and McNally Smith College of Music. Along with his teaching credits he has also performed with several local and national touring acts including Slide, Boom Factory, 8 FOOT 4, Doug Allen, and The World According to Garth. He also served on the school board of ISD 271, Bloomington, MN, and was selected as Board Chair for 2017.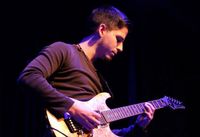 Miguel Gonzalez (Guitar, Piano, Bass, Drums, Ukulele)
Lecciones en inglés y español
B.M., Music Performance, McNally Smith College of Music (in progress)
B.M., Guitar Performance, Augsburg College (Completed)
School of Music of Monterrey, Mexico
Monterrey Institute of Technology, Mexico
Superior Conservatory of Music of Monterrey, ​Mexico (2007 - 2012)
Miguel's Website
Miguel has extensive performance and teaching experience. He lists Guthrie Govan, Steve Vai, and Dream Theater as influences and won second place at the International Guitar Festival of Monterrey X for his classical guitar ability.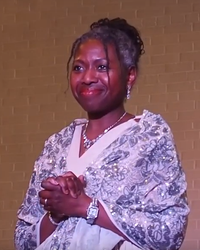 Carmelita Guse (Voice)
B.M., Music Education, Evangel University
M.M., Vocal Performance, University of Northern Iowa
YouTube: Summertime (Gershwin) from "Porgy and Bess"
Since coming to the Twin Cities in 2009, Carmelita has performed with The Gilbert & Sullivan Very Light Opera Company Summer Concert as Peep Bo in The Mikado, Mabel in The Pirates of Penzance, and as Josephine in HMS Pinafore. She also sang the role of Antonia in Mixed Precipitation's production of The Tales of Hoffmann. She was a soprano soloist in the premiere of Missa Aurea in New Hope, MN, and she is a frequent soloist at Faith Temple Church in Sioux Falls, SD and at Berean Baptist Church in Burnsville, MN, and she frequently performs solo recitals. She has also sung with the Minnesota Opera Chorus, Minnesota Chorale, Skylark Opera, the Minnesota Concert Opera Chorus, Lakes Area Music Festival opera chorus, and the Bravo Singers.
Carmelita was an Adjunct Professor of Voice at North Central University for five years. While there, her students performed successfully for chapel services with contemporary Christian music, and for recitals with classical music. Currently she teaches voice lessons at Southwest Christian High School in Chaska, and has been there for 1 1/2 years. Her students there have been cast in talent shows, school musicals, and have progressed to Regionals in State Contest. Carmelita has a Bachelor of Music Education from Evangel University, Master of Music in Vocal Performance from the University of Northern Iowa.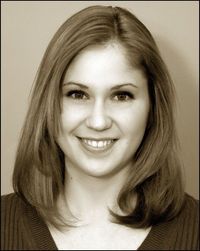 Dr. Caroline Povolny (Voice, Beginner Piano)
B.M., Voice, Boston University
M.M., Vocal Performance, University of Minnesota
D.M.A., Vocal Performance, University of Minnesota
YouTube: https://youtu.be/fv5PIlNtk-Y
Dr. Povolny is a classically trained soprano who resides in the Twin Cities area. She has performed roles in numerous operas, including L'incoronazione di Poppea, The Magic Flute, and Suor Angelica. She also performs with the FCC choir regularly from September through May. She has been teaching in the Twin Cities since 2007, and loves to teach a variety of styles through her classical lens.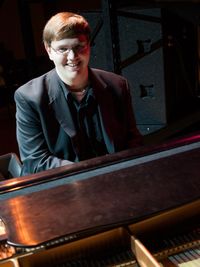 Joel Thielman (Piano, Drums)
B.M., Keyboard Performance, McNally Smith College of Music
Diploma, Piano Performance, Swarnabhoomi Academy of Music

Sometimes called "the Swiss Army knife of music" by his friends and band mates, keyboardist Joel Thielman truly exemplifies what it means to be a versatile musician. He is comfortable performing in a myriad of styles, ranging from classical to cool jazz to heavy metal. Because of this wide range of influences, his original music often falls under several different genres and styles. He has been playing the piano since fourth grade and graduated from McNally Smith College of Music in 2013 with a bachelor's degree in keyboard performance.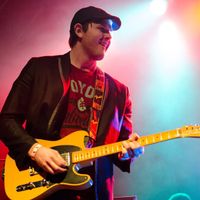 Trevor Wiest (Guitar)
B.M., Guitar Performance, McNally Smith College of Music
Trevor's Youtube

Trevor has been playing guitar professionally since 2009. He has a Bachelors Degree in Guitar Performance from McNally Smith College of Music. He has worked with dozens of bands in the Twin Cities metro area and around the country, including performing with the Minnesota Orchestra for the Hosanna Christmas Concerts and touring Guatemala for the IGA international Jazz festival. He has played many different styles of music from Jazz and R&B to Country and Rock. He also has experience with world music, classical and fingerstyle guitar.