Staff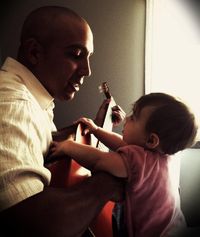 Ric Oliva (Owner)
B. M., Contemporary Writing and Production, Berklee College of Music
M. M., Music Education,  Boston University
www.ricoliva.com
www.youtube.com/RicOlivaMusic

Ric's teaching experience includes 20 years of private studio lessons as well as private and classroom instruction at both the West Bank School of Music and McNally Smith College of Music. Along with his teaching credits he has also performed with several local and national touring acts including Slide, Boom Factory, 8 FOOT 4, Doug Allen, and The World According to Garth. He also served on the school board of ISD 271, Bloomington, MN, and was selected as Board Chair for 2017.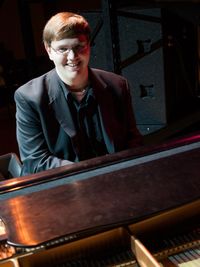 Joel Thielman (Piano, Drums)
B.M., Keyboard Performance, McNally Smith College of Music
Diploma, Piano Performance, Swarnabhoomi Academy of Music

Sometimes called "the Swiss Army knife of music" by his friends and band mates, keyboardist Joel Thielman truly exemplifies what it means to be a versatile musician. He is comfortable performing in a myriad of styles, ranging from classical to cool jazz to heavy metal. Because of this wide range of influences, his original music often falls under several different genres and styles. He has been playing the piano since fourth grade and graduated from McNally Smith College of Music in 2013 with a bachelor's degree in keyboard performance.